It is perhaps the inevitable consequence of fighting such a long, ineffective war, but the Obama Administration is facing growing doubts on the Afghan War both from its advocates and from a growing number of officials who are doubting the merits of the war in general.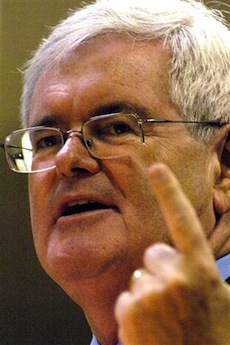 Former House Speaker Newt Gingrich, a longtime Afghan War enthusiast, added his voice to the growing number who are pesimistic about the endless conflict, predicting today that the war was "not going to end well."
A number of top Senators grilled US Special Envoy Richard Holbrooke today over the administration's "strategy" in the conflict, warning that there needed to be some clarity over what was supposed to be accomplished by the war and some details about how they will get there.
Holbrooke defended the war, of course, and largely in the same vague terms as on previous occasions, providing no answers to critics of the strategy. He did, however, respond to Sen. DeMint's criticism of the July 2011 drawdown date by becoming the latest official to disavow the date, declaring of President Obama that "its quite clear he did not say we're withdrawing in July 2011." President Obama has also disavowed the date in recent weeks, as it becomes clear that the "McChrystal Plan" escalation hasn't won the war.