In an interview published today in the Indian Express newspaper, India's Home Secretary G.K. Pillai accused Pakistan's powerful Inter-Services Intelligence (ISI) Agency of being responsible for the November 2008 Mumbai attacks.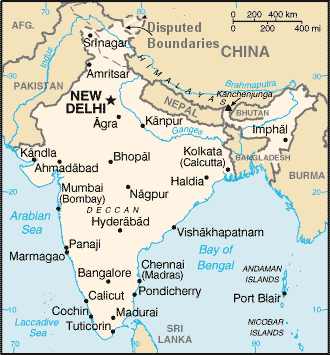 "It was not just a peripheral role," Pillai insisted, adding "they were literally controlling and coordinating it from the beginning till the end."
Pillai said the evidence came from David Headley, an American who pled guilty to a role in conspiring to carrying out the attack. Indian officials have blamed the Lashkar-e Taiba, a Kashmiri separatist group, for the attack.
Though officials have previously tapped retired ISI officials for roles in the attack, today's comments are the first time a top official has accused Pakistan's government of a direct role in the attack. In practice the ISI is part of Pakistan's military, but is almost entirely independent in its operations, with no real oversight.
Upwards of 160 civilians were killed in the Mumbai attacks, which included a multi-day siege on a pair of high profile hotels across the city. The attack brought India and its neighbor Pakistan to the brink of war, and has seriously damaged attempts by the two sides at diplomatic rapprochement. Every discussion since then has centered around the attacks, and Indian demands to hand over suspects.