Nearly eight years into his detention and 12 years after the crime he is alleged to have been involved in took place, longtime Gitmo detainee Ahmed Khaifan Ghailani will become the first detainee to face an actual trial in an actual court.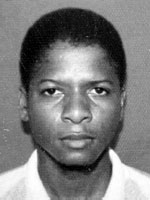 The stage was set for the trial today after a federal judge decided that his years in CIA custody served a "compelling national security interest" and that they were not grounds for dismissal of his trial, which is scheduled for September 27.
The Tanzania-born Ghailani is accused of being a participant in the 1998 US embassy bombings in Tanzania and Kenya. He is also accused of being a member of al-Qaeda and a bodyguard of Osama bin Laden.
Ghailani was initially set to face a military tribunal in 2008, hough it was announced last summer that he would be transferred to New York to face a civilian court. Today's decision is the result of six months of review of his time at a series of CIA "black sites."