Tuesday's planned session of the Iraqi Parliament has been "postponed" indefinitely, according to officials, as the ongoing coalition talks between various top officials has broken down.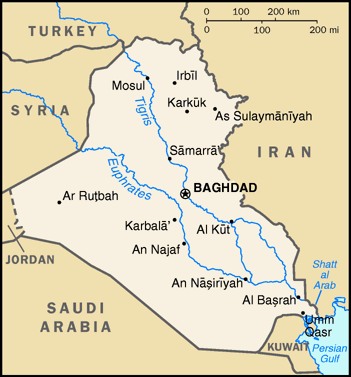 "They seem to be totally stalemated," noted analyst Marina Ottoway from the Carnegie Endowment for Peace, "and they're totally stalemated because nobody wants Maliki to be Prime Minister."
Except for Maliki, of course. After losing most of his allies in a split with the Supreme Islamic Iraqi Council (SIIC), Maliki's new State of Law bloc, which he dominates, was still able to finish a strong second in the election, and has demanded that only he be considered for the position.
Though the Iraqiya bloc, the first place finisher, has alleged some "progress" with the State of Law on coalition talks, they do not appear to have gotten beyond the vagueries of a partnership and have yet to even broach the subject of who would take various government posts.
Iraq's parliament last met on June 14, an 18 minute session that lasted just long enough to swear in the new members of parliament. Under the Iraqi Constitution the parliament can only recess for 30 days without appointing a new president, which is why tomorrow's session was originally scheduled (the last possible day).
The delay will be just the latest of the constitutional requirements ignored in Iraq's political gridlock. With the mandated date skipped, it will remain to be seen just how long parliament can remain in recess, and how long Iraq can remain with a lame duck prime minister with no decision making powers.