At least 84 Iraqis were killed across the nation today, including 43 Shi'ite pilgrims were killed and another 169 who were wounded in a series of bombings across the Iraqi capital of Baghdad. The attacks came amid a major pilgrimage that saw hundreds of thousands of Shi'ites in the streets. Other major attacks targeted Awakening Council members in Abu Ghraib and soldiers in Fallujah.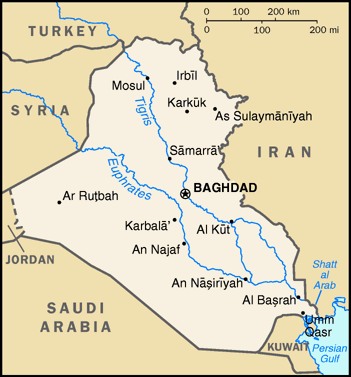 The largest of the attacks came against pilgrims in a northern neighborhood which is predominantly Sunni. The pilgrims were en route to a neighboring Shi'ite neighborhood's shrine. 32 people were killed in this attack alone.
The attacks came in spite of almost ridiculous security measures taken across the city, up to and including a full ban on all bicycles, motorcycles, and push carts in the city, and bans on cars through much of the city.
Yet the bans had no impact on the attacks, which included both roadside bombs and suicide bombers on foot. Every new pilgrimage has been met with heavier security measures from the Shi'ite dominated government, but each time a large number of attacks are carried out.
The overall toll makes today one of the deadliest in weeks, and suggests that despite the relative lull in June, sectarian violence continues to be a serious problem across the nation.