A series of suicide blasts targeted Shi'ite pilgrims across the Iraqi capital of Baghdad today, leaving at least 36 people dead and 110 others wounded. The attacks hit numerous parts of the city, with the largest happening in a predominantly Sunni district near the shrine.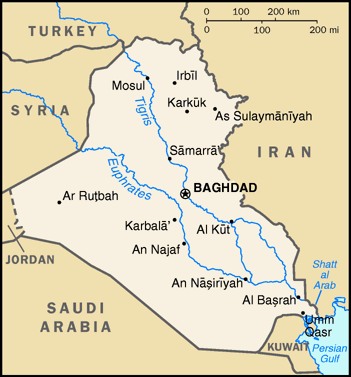 The attacks came in spite of almost ridiculous security measures taken across the city, up to and including a full ban on all bicycles, motorcycles, and push carts in the city, and bans on cars through much of the city.
Two of the bomb attacks were the result of roadside bombs, however, while the others were suicide bombers on foot, rendering the restrictions useless at protecting the massive number of Shi'ite pilgrims gathering in the area. The pilgrimage comes to an end tomorrow.
The attacks are just the latest in a long string of attacks against pilgrims stretching back for years in Iraq, to the point where no matter how much effort the government takes it is a given that any major pilgrimage will end with at least a few major attacks.
Targeting people heading to religious ceremonies, the attacks on pilgrims tend to be among the most damaging to the tenuous sectarian relations in Iraq, and the inability of the Shi'ite dominated government to protect Shi'ite pilgrims had led many to question if the government is capable of doing anything right.