At least six NATO soldiers were killed in Afghanistan in a series of bombing attacks over Sunday night and Monday, according to official statements. Five of the soldiers were Americans and the other was British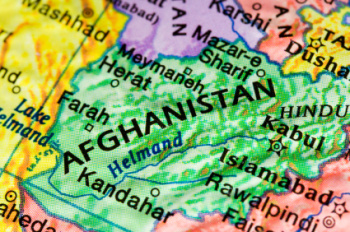 The deaths bring the total number killed so far in July to at least 14, an important number to keep track of in the wake of a June that saw 103 NATO troops killed, a record for the nearly nine year long war.
Indiscriminate bombing attacks across the nation today were also said to have killed at least seven civilians, another toll which has been rising at an alarming rate over the past several months.
Today's attacks were a deadly welcome to Gen. David Petraeus, who arrived in the nation late last week and formally assumed command of NATO forces in the nation at a ceremony yesterday. Petraeus has vowed to win the increasingly disastrous war, though he has also pledged not to change the failing strategy of his predecessor Gen. Stanley McChrystal.