Speaking today on ABC News' This Week, CIA Director Leon Panetta estimated that there were "50 to 100" al-Qaeda in the entire nation of Afghanistan, "maybe less."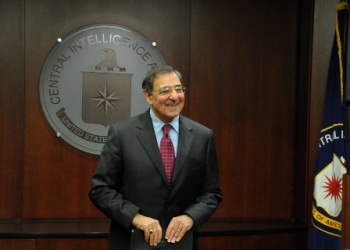 Panetta's comments were in keeping with a previous estimate from officials since September, when then-commander Gen. Stanley McChrystal said he saw no signs of any significant presence of al-Qaeda forces in the nation.
Despite these comments putting the entire al-Qaeda "army" in Afghanistan at the size of a small town's police force, the Obama Administration has continued to maintain that al-Qaeda is the primary reason why the United States must continue to escalate its war in the nation. At present there are approximately 100,000 US soldiers in the nation.
Panetta also guessed that Osama bin Laden was somewhere inside Pakistan's tribal areas, though he admitted that the CIA hadn't had any decent intelligence on the al-Qaeda leader since "the early 2000's."