Israel's ruling Likud Party today voted in favor of resuming the expansion of settlements in the occupied West Bank, effectively spelling an end to the partial settlement "freeze" the government put in effect in September.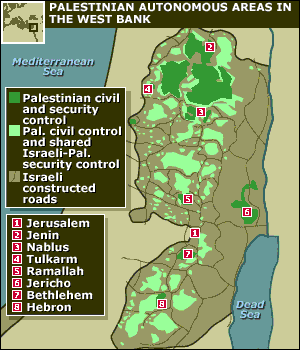 Likud members say that Prime Minister Benjamin Netanyahu formally endorsed the resolution in favor of ending the freeze, but he was inexplicably absent from the meeting of the Likud committee, sparking concerns from fellow party members that his commitment to the growth of the settlements wasn't as great as it should be.
Over the course of the 10 month freeze, Israel's right-far-right government actually approved a number of new settlement expansions, and even took the unusual step of retroacticvely legalizing illegal settlements. Perhaps even more problematic, Israel maintained that East Jerusalem wasn't included in the freeze, and announced several massive projects in the West Bank city at particularly inopportune times.
The announcement will likely throw yet another monkey wrench into the Obama Administration's efforts to broker indirect peace talks between Israel and the Palestinian Authority, which still hopes to establish something resembling an independent state in some part of the West Bank. With settlement growth looking like it will once again be officially unchecked, the peace talks will almost certainly stall once again.