Tensions between Syria and Iraq look to heat up again today after two minibuses full of gunmen ambushed a group of Iraqi soldiers, killing seven and wounding one other.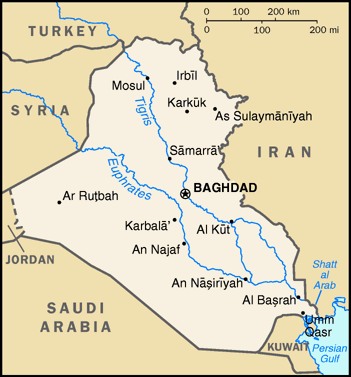 So far there is no indication of which militant faction was responsible for the attack, but witnesses at the scene say the attackers mutilated the bodies of the slain soldiers.
The Maliki government has repeatedly accused Syria of supporting insurgent groups against them, and has made growing demands that Syria extradite Sunni refugees accused of ties with the former government.
Syria for its part has rejected both the allegations and the demands. Though it remains to be seen if today's attack's site was coincidental, it is virtually a foregone conclusion that the Maliki government, keen on blaming Syria for their many security failures, will try to link them.