The Punjabi Provincial government will not allow the Pakistani military to launch any offensives against its territory, according to Law Minister Rana Sanaullah.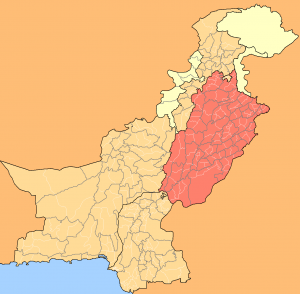 Sanaullah insisted there was no need for any such offensive, that police were capable of handling the province's militant presence, and that such an incursion would only trigger another humanitarian crisis.
The Pakistani Muslim League-Nawaz (PML-N) run government has regularly launched raids against the Tehreek-e Taliban Pakistan (TTP) and other Taliban-styled groups, but has rebuffed calls to take on the Jaish-e Mohammed (JeM) and Lashkar-e Taiba (LeT).
Sanaullah denied charges that the PML-N was "soft" on terrorists and insisted that the war on terror was a national issue.
But conflicts against the Taliban groups in the tribal area and conflict against the JeM and LeT are two very different issues. Politically the conservative PML-N has relied on voters very sympathetic to the Kashmir separatist movement and by extention the JeM and LeT. Tackling those groups, or even allowing the military into the province to tackle them, is a major risk for the PML-N, which could lose its voter base.