Taliban forces shot down a military helicopter in Helmand Province today, killing four American soldiers and bringing the total NATO death toll for the month of June, just nine days in, to 28.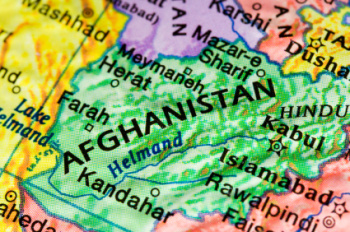 The deaths were just the latest in a spate of deaths across Afghanistan since the month began. Yesterday two US soldiers and a British soldier were killed while on patrol. A day before that, 10 NATO troops, seven of them Americans, were slain in a number of incidents.
With three full weeks remaining the month is easily on pace to be the deadliest June since the war began, and has a chance of being the deadliest month on record. 77 NATO troops were killed in August 2009.
Perhaps the scariest realization is that the "summer bump" in violence, which usually isn't in full swing until July, seems to have already started spiking. Every month so far in 2010 has been the deadliest such month of the war, and if this holds true into late summer and early autumn, hundreds of additional NATO troops will likely die this year.