Pakistani Prime Minister Yousef Raza Gilani today claimed that the United States government has abandoned all demands on Pakistan to do more and that the nation is instead praising Pakistan's military "successes" in the Swat Valley and the tribal areas.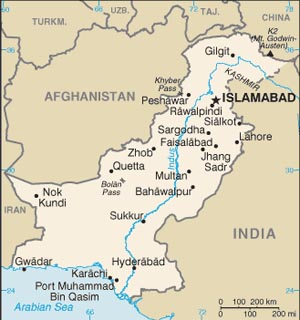 So far US officials have neither commented on the report of the abandonment of such demands nor offered any specific praise for Pakistan's past US demanded military operations.
The announcement comes less than two weeks after the US was said to have given Pakistan an ultimatum, demanding that they launch an invasion of North Waziristan and other regions "within weeks."
The US has regularly demanded such invasions, and usually gotten its way in the end. The latest demands were seen as a default response to the failed Times Square bombing.
The wisdom of the call to invade North Waziristan has been in serious doubt, particularly since the Tehreek-e Taliban Pakistan (TTP) had already left the region. As the previous invasions have likewise failed to capture any major TTP leaders, however, this may only be a minor complaint.