The Israeli government has rejected a UN Security Council resolution calling for an international investigation of their attack on a civilian aid ship earlier this week, saying that they would conduct their own internal probe and that this was good enough.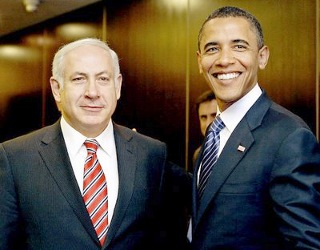 "It is our standard practice after military operations, especially operations in which there have been fatalities, to conduct a prompt, professional, transparent and objective investigation in accordance with the highest international standards," Mark Regev insisted.
Israeli commandos boarded the ship late Sunday night, opening fire and killing as many as 19 aid workers, including a US citizen of Turkish origin. Israel has released only a heavily edited video of the attack, including footage of a broken slingshot they claimed to have been defending themselves from.
Since the initial claim of self-defense Israel has gone even farther, claiming the ship was secretly in league with al-Qaeda. Prime Minister Benjamin Netanyahu also called it a "hate boat" in comments yesterday.
Though the Obama Administration is said to have blocked any specific criticism by the UN Security Council of the massacre, international outcry was such that they allowed the call for the international probe. Israeli Foreign Minister Avigdor Lieberman said it was possible that international observers might be allowed to watch the Israeli probe, but for now it seems that, as with so many other incidents, Israel will be openly blocking any independent probes.