According to reports citing an unnamed Tehreek-e Taliban Pakistan (TTP) source, TTP leader Hakimullah Mehsud and his followers have agreed to leave the North Waziristan Agency after being asked to by warlord Hafiz Bahadur, who has a tenuous peace deal with the Pakistani government.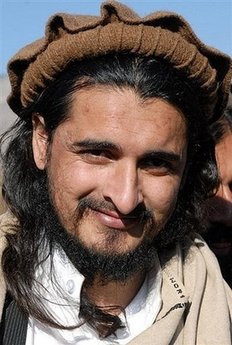 Since taking control of the TTP last August, Hakimullah has turned the group from a little known umbrella group in Pakistani tribal regions into one of the most aggressive militant outfits in central Asia, and has cultivated a personal reputation for surviving assassination attempts that has become almost ridiculous: Hakimullah has been "confirmed" killed on at least seven separate occasions since August.
Having apparently left North Waziristan at the very time when the US government is agitating for a Pakistani military invasion of the region, Hakimullah and the TTP leadership are said to be returning to South Waziristan, their traditional home territory.
South Waziristan was invaded late last year by the Pakistani military, an offensive that officals lauded as a great "success" but which failed to kill or capture any significant TTP figures. The military has virtually left South Waziristan at this point and is attacking Orakzai Agency, which will leave the TTP free to return to their starting positions unchallenged.
It is a story which has recurred in many parts of northern Pakistan, including the Swat Valley and twice in Bajaur. While the Pakistani military is good at blowing up "suspected" homes and driving hundreds of thousands of civilians from their homes, the offensives ultimately accomplish very little and the militants simply move on until the attack finishes and then return. The "victory" in South Waziristan, as with so many other places, has proven short-lived.