Secretary of State Hillary Clinton vowed to see international "consequences" against North Korea for what she said was "overwhelming" evidence that they were responsible for sinking a South Korean warship in March.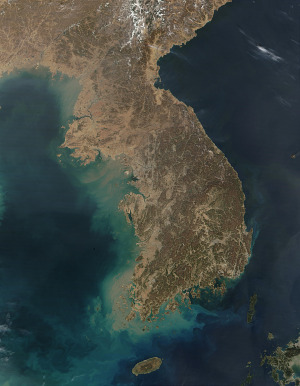 "This will not be and cannot be business as usual," Clinton insisted, though she said it was premature to talk about exactly what form that response might take.
The choices for a response are likely to be very limited, and the key to a prospective UN Security Council resolution's content will be exactly how much the administration can talk the Chinese government into.
North Korea has denied any involvement in the sinking of the Cheonan, and has further warned that any attempt to punish them for it could lead to all-out war with its neighbor to the south.
Technically speaking, North and South Korea are still at war, though a ceasefire was signed in 1953 which has held the situation at least relatively stable since. The sinking of the Cheonan is the single deadliest incident since the ceasefire took effect.