A US military convoy was attacked today by a suicide car bomber in the rush hour traffic of the Afghan capital city of Kabul, killing six NATO troops, five of them US soldiers. The attack also killed 12 civilians and wounded 47 others.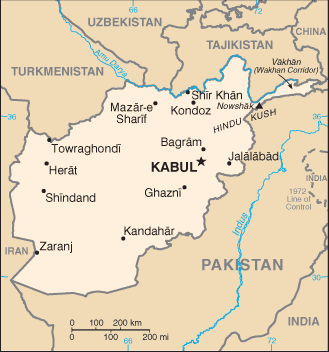 The attack is the deadliest on NATO troops so far in 2010 and the highest toll since October of last year, when Taliban attacked a pair of US military outposts in the since abandoned Nuristan Province.
The attack likely signals the informal start of summer violence in Afghanistan, which is always dramatically higher than the rest of the year. A Taliban statement immediately claimed credit for the attack, though it made no mention of civilian bystanders.
This might mark a serious downside to the capture of Taliban "moderate" Mullah Baradar in Pakistan in February. Baradar had spearheaded previous efforts by the Taliban to limit civilian casualties, a PR coup at a time when both the US and Taliban forces continue to kill large numbers of civilians. With Baradar locked away in an ISI jail, his replacement does not appear to have the same qualms about "collateral damage" in such attacks.