Violence in the Thai capital of Bangkok has continued to worsen throughout the day, turning the center of the capital into a warzone, as the Thai Army declares the shopping district a "live firing zone."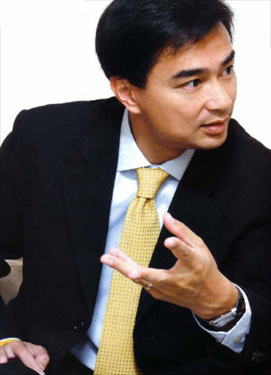 The protests, which have been going on since March, took on a far more serious tone Thursday, when the general responsible for their security was shot in the head by a sniper during an interview.
As the protesters have gotten bolder, the Thai Army has escalated the use of force against them, and a plea for a ceasefire with the Abhisit government was rejected. Since Thursday night at least 24 people have been killed and 211 wounded.
This appears to be merely the tip of the iceberg, however, as Prime Minister Abhisit promised to violently crush the protest in its entirety. Protesters are now being shot with increasing regularity by snipers and the government seems willing to go to any length to disperse the estimated 10,000 protesters.
Just the latest in a long string of protests in Thailand, the so-called "red shirts" promise to see the Abhisit government ousted. Absihit himself came to power in 2008 as the result of another series of protests against the Somchai government.