Well over a month after promising to serious curtail night raids in Afghanistan, another such US raid in Nangarhar Province has sparked massive protests after relatives reported that the 10 people slain by the US were civilians.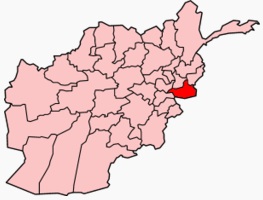 NATO confirmed the US attack, but insisted it targeted a suspected "hideout" and the US insists every person killed inside was an "insurgent." They also claim to have found rifles in the home.
Nangarhar's governor's office reports that the raid was an attempt to arrest one of the people who lived in the house, though most of the people in the house did not appear to be "suspects" until they were killed by US troops in the attack.
The attack was the second high profile night raid by US troops in the tiny province in the past few weeks. Two weeks ago US troops attacked the home of an Afghan MP and killed one of her relatives, a father of five.