Israeli Public Security Minister Yitzhak Aharonovitch today announced that the government would in the coming days begin demolishing Arab homes in occupied East Jerusalem, the latest announcement on the disputed region since the beginning of indirect peace talks this weekend.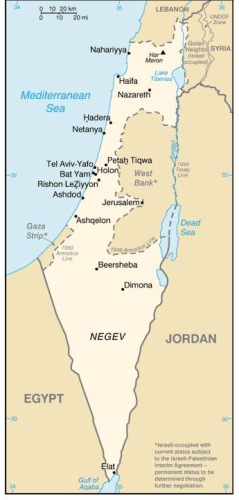 Not long after the announcement, the US State Department issued a statement warning "both sides to avoid inflammatory actions in Jerusalem."
Israeli officials foiled the previous attempt at a US-brokered indirect peace process in March when they announced massive settlement expansions in East Jerusalem on the eve of those talks.
After two months, the US had finally lured the Palestinian Authority back to the bargaining table, but the day after the announcement that the PA had begun the talks, Israel announced yet more settlement expansions.
Despite the claims that Netanyahu had ordered a de facto freeze in East Jerusalem, it seems that some of the members of his coalition, many of whom had opposed the peace talks from the start, are selectively making announcements aimed at giving the PA, which itself has several members doubting the peace process, an excuse to abandon the talks.