In the clearest indications yet that Russia may help Syria to construct some semblance of a viable civilian nuclear program, Energy Minister Sergei Shmatko today said Russia was "studying" a proposal to construct a nuclear power plant in Syria.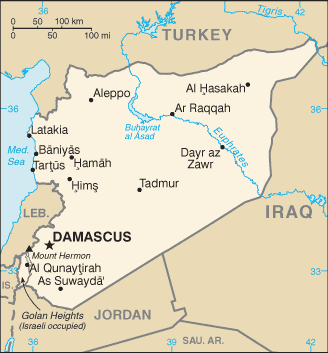 Russian President Dmitry Medvedev has been in Syria discussing increased economic ties, and while oil and gas played a major role Medvedev said nuclear cooperation could also "get a second wind" from the talks.
Syria is a signatory to the nuclear non-proliferation treaty, and the IAEA has approved aid to Syria to help select a potential site for the civilian reactor.
But the US and other Western nations have angrily demanded that Syria "prove" that a building Israel destroyed in a 2007 attack in the Syrian desert was not part of a nuclear weapons program, and Israel has repeatedly threatened a full scale invasion of Syria to oust the Assad government. This makes Russia's move potentially controversial, though no proof of wrongdoing has ever been presented.