British Prime Minister Gordon Brown has officially resigned and despite last ditch efforts by his Labour Party to hold on to power they will be replaced by a coalition government of Conservatives and Liberal Democrats.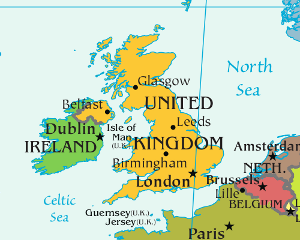 With that out of the way, Conservative leader David Cameron will emerge as the new Prime Minister, with Lib Dem head Nick Clegg taking on the role of Deputy Prime Minister. Conservative William Hague is reportedly to become the new Foreign Secretary, replacing David Milliband, and Shadow Secretary Liam Fox will take over the defense portfolio.
Though Clegg's party didn't do nearly so well in the election as it had hoped, the Lib Dems will reportedly net five cabinet seats, a significant gain for a party long-relegated to irrelevance. He does not, however, appear to be in a position to have much say over foreign policy.
That will rather be the role of William Hague, the only Conservative Party leader to serve since WW2 without ever becoming Prime Minister. A staunch interventionist, Hague has repeatedly lamented Britain's growing lack of influence world-wide.