Panic has given way to a collective sigh of relief today as a car bomb made of propane, gasoline and fireworks discovered in the heart of Times Square, one of the busiest intersections in New York City, failed to explode.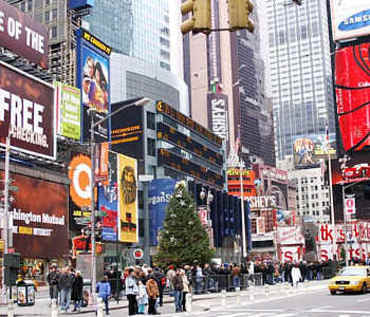 "We are very lucky," noted Mayor Bloomberg at a 2:15 AM press conference, "we avoided what could have been a very deadly event." Closed off for much of the evening, police began removing barricades early this morning and the intersection is once again opened to traffic.
Police are calling the explosive found in the Nissan Pathfinder "amateurish" but there is also acknowledgement that it could have done pretty serious damage if it had successfully exploded. The question then is who is responsible for the attack.
So far there don't seem to be any promising leads, and the preliminary reports say the vehicle was stolen and also had a Connecticut license plate which was itself stolen from another vehicle. Police are still looking at surveillance tapes from various buildings.
The closest thing to official speculaton so far came in the form of an off-the-cuff guess by Rep. Peter King (R – NY) that the failed bombing may have been retaliation for South Park's 200th episode, aired nearly three weeks ago. The SUV was said to be at least somewhat close to Viacom's headquarters.