Secretary of State Hillary Clinton today mocked the Iranian talks with IAEA Chief Amano Yukiya, saying they had accomplished nothing and did not shake America's resolve to seek "tough new sanctions" against Iran, a pledge made, in so many words, innumerable times over the past few months.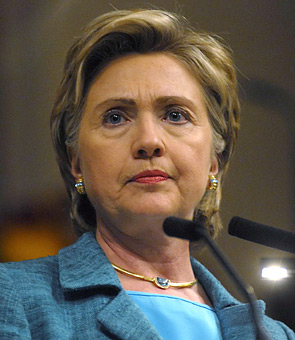 "There was nothing new that was presented," insisted Clinton, who added that the sanctions should be approved "sometime in the spring." Clinton and President Obama have previously promised the sanctions in January, in February, and in "a matter of weeks," but have faced opposition from China and other members of the Security Council.
French President Nicolas Sarkozy is the latest to try his hand at convincing China to accept the sanctions, and is expected in Beijing sometime tomorrow to meet with Chinese officials.
China has repeatedly expressed concerns that the sanctions were not designed to solve anything, and would indeed simply poison the well for further diplomatic efforts to resolve the disputes over Iran's civilian nuclear program. Though the US is still publicly claiming that it is open to diplomacy, indications are that they have been committed to sanctions and further escalation essentially since December.