Israeli government spokesman Mark Regev's claims that Israel had not officially rejected a US demand for a settlement freeze in occupied East Jerusalem was quickly negated today when Prime Minister Benjamin Netanyahu, on national television, did exactly that.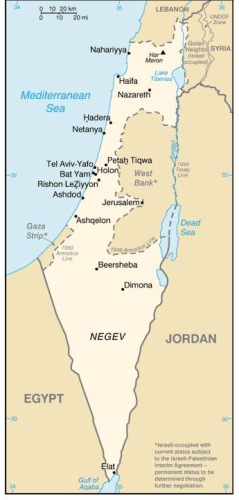 "I am saying one thing. There will be no freeze in Jerusalem," Netanyahu declared, adding that he considered any precondition for peace talks to be unacceptable.
Israel invaded and occupied East jerusalem in 1967, and despite no international recognition claims that the territory is no longer part of the West Bank but is instead part of an "eternal, undivided capital" for Israel. In recent weeks their expulsion of Palestinians from homes in the city to make way for settlements has sparked protests and stalled peace proposals.
Though the US appears hesitant to criticize Netanyahu too openly after their most recent settlement row, the State Department did emphasize that it does not believe the status quo is sustainable.