The battle for the "hearts and minds" of the people of Kandahar took another major hit today as hundreds of Afghans took to the streets to protest an attack earlier in the day by US forces on a passenger bus.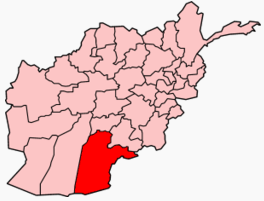 According to the driver of the bus, Mohammed Nabi, they were traveling along a highway in the southern province when they noticed a convoy ahead of them. As the driver attempted to pull off the road the troops began to spray the bus with machine gun fire.
The US confirmed the attack and expressed "regret" at the incident. Afghan officials say that at least five people were killed and another 18 wounded, and initial indications are that the troops fired scores or even hundreds of rounds of ammunition at the bus.
Kandahar's provincial government condemned the attack, just the latest high profile civilian killings in the nation. It comes at a particularly inconvenient time as the US is planning a massive military operation against the densely populated Kandahar City, and has been hoping to cultivate a sense of good will and trust ahead of the invasion. For those who survived the bus attack, that trust will surely be lacking.