In what appears to be the deadliest attack in the history of the nearly half-century old insurgency, over 500 members of the Naxalite faction, an Indian Maoist group, ambushed a group of soldiers in the forests of Chhattisgarh killing at least 83 members of security forces and wounding several others.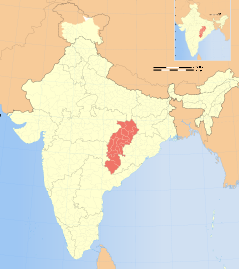 The forces, members of the CRPF, a regional police and security force in Chhattisgarh, were said to be traveling in bullet-proof vehicles when they hit a pair of land mines, and the hundreds of Maoists burst out. Not a single body from the attackers was found, and it is unclear if any of them even sustained injuries in the fighting.
Maoist attacks on security forces in the forests of central India are surprisingly common, and the group has killed over 6,000 people in the past 20 years of the fighting. Most of the attacks kill no more than 10-15 people at any given time however, and today's enormous attack is something of a shock.
The Naxalites began as a rebel group in the 1967 rebellion in Naxalbari but the group now has significant influence throughout eastern and central India. The group is attempting to carve out an independent Maoist nation in the so-called "Red Corridor" of India, an impoverished area where the group is based.