NATO troops got into a gunfight on Wednesday with what they suspect were insurgents, leaving two civilians killed and four others wounded. Officials say they aren't entirely clear how the casualties happened, but they pledged investigations.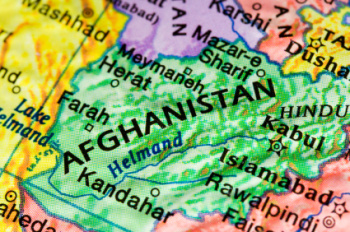 According to officials, the clash occurred in the Eastern Khost Province after an attack on a joint NATO-police base in the region. It was not apparent from the announcements if any soldiers or insurgents were killed or wounded in the fight.
The deaths add to a rising number of civilians being killed in the course of this conflict. According to the United Nations 2,412 civilians were slain in 2009, and another 385 were killed in the first two months of 2010.
The difference is starker than it appears on the surface, as the civilian death toll is traditionally much lower during the winter months, and rises dramatically in the summer. If 385 in the first two months alone is the new "winter lull" for Afghanistan, the summer may prove to be even worse than anyone expected.