Tensions continue to rise over Israel's announcement of a new settlement expansion in the East Jerusalem neighborhood of Sheikh Jarrah, with Palestinian negotiators condemning the move and US officials declining to issue any joint statements with visiting Israeli Prime Minister Benjamin Netanyahu.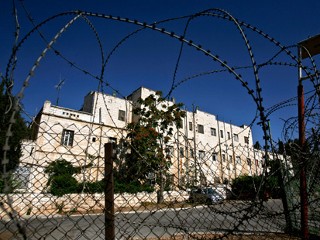 The Israeli government confirmed the construction again today, the latest in a series of settlement moves announced just ahead of Netanyahu meetings with Obama Administration officials. Even members of Netanyahu's ruling coalition are questioning the wisdom of the latest move, so soon after a very public falling out over a similar announcemcent during Vice President Joe Biden's visit to Israel.
Though the size of the latest expansion was miniscule, a mere 20 apartments compared to the 1,600 announced during Biden's visit, the timing and the controversial nature of the settlement seemed designed to spark a reaction.
Readers may remember the Sheikh Jarrah neighborhood for an incident in August in which Israeli police evicted 50 Palestinians from a pair of family compounds they had legally purchased in 1958, before the Israeli occupation of East Jerusalem. The Israeli courts rejected the families' claims to the land, setting the homes aside for a settlement on the grounds that Jewish families had purchased the territory at some point during the Ottoman Empire. The 20 settlements in question will be built at the old Shepherd Hotel in the neighborhood as part of a plan which will eventually create a much larger settlement in the neighborhood.
The White House has so far insisted only that it is seeking "clarification" of the move from Israel, but Prime Minister Netanyahu is said to have canceled a number of planned interviews with American media outlets and is prepared to leave Washington in the morning.