Iran has reportedly submitted a new proposal for a third party enrichment deal with the West, revising their most recent offer to a "three phase" exchange to an immediate and simultaneous exchange.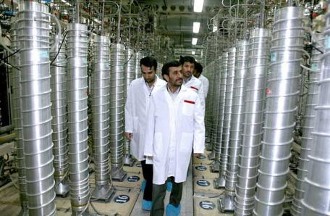 The exchange would be an enormous one, with Iran sending 1.2 tons of its low-enriched uranium (approximately 60 percent of its overall stockpile) abroad in return for 120 kg of 20 percent enriched uranium.
Iran needs to 20 percent enriched uranium for its Tehran Research Reactor, a US-built reactor which produces medical isotopes. Iran has been running out of fuel for the reactor, and so far its attempts to produce its own 20 percent enriched uranium have been slow going, to say the least.
The vast majority of Iran's enrichment program is aimed at producing 3.5 percent enriched uranium, for use in its nuclear power plant, and Iran has offered to abandon all enrichment above that level if it can find a source for the research reactor fuel abroad.
Last 5 posts by Jason Ditz