With over 80 percent of the votes cast in the March 7 election now counted, Iraq's former prime minister Ayad Allawi has done something no one thought possible, as his Iraqiya bloc has taken a narrow, 9,000 vote lead over Prime Minister Nouri al-Maliki's State of Law bloc.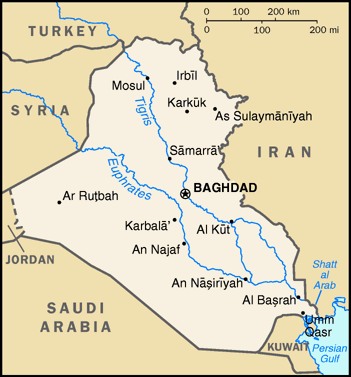 With weeks of counting left to go it is far too soon to declare Allawi the winner of the vote, and even if Iraqiya does get more seats than State of Law that is no guarantee they will form the next government. Still, the unexpectedly strong showing of the much-maligned secularist bloc looks to change the face of Iraqi politics going forward.
It also means Prime Minister Maliki's stranglehold on the Iraqi government isn't what it once was. State of Law had taken its first place finish for granted, even seeking coalition partners early on in the counting process. Those negotiations are likely on hold now, and the wrangling over seats will likely begin anew only once the count has finished.
Allawi's bloc came into the election handicapped, after the Justice and Accountability Commission (JAC) banned one of his top Sunni allies as a "Ba'athist." Ironically the banning may have helped Allawi in the end, however, as he has done incredibly well in the Sunni areas of Iraq.
This could bode well for him as the count wraps up, as many of the uncounted ballots are reportedly of Iraqi refugees overseas, the preponderance of which are Sunnis.