In a statement being presented as an act of open "defiance" to American will, Chinese Foreign Ministry officials once again expressed their opposition to sanctions against Iran, insisting that the disagreements with Iran are something to be solved diplomatically.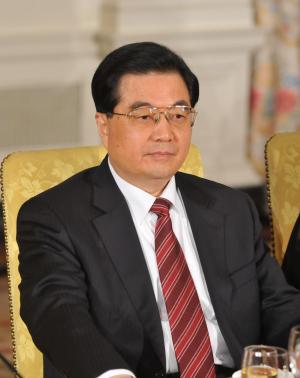 "Pressure and sanctions can't solve the fundamental problem," noted Foreign Minister Yang Jiechi, saying the Chinese government doesn't feel that diplomatic efforts have been fully exhausted yet.
The United States and other Western powers have been pressuring Iran to give in to a series of ever increasing demands about its civilian nuclear program, including at least some calls for them to abandon civilian enrichment entirely. Iran has refused, but has expressed openness to third party enrichment deals. The US promises of "crippling sanctions" have fallen short amid opposition from China and Russia.
China in particular sees Iran as an important trading partner and is not inclined to see the situation devolve into an endless series of escalating sanctions. "We believe that sanctions are not an end in themselves," insisted Ambassador Liu Zhenmin, "in no way can they provide a solution to this issue."