After weeks of mixed reports on the eventual fate of Mullah Baradar, with speculation that the Pakistani government was loathe to hand him over to Afghanistan for fear that he fall into CIA hands and a court order blocking what appeared to be a government intent on sending him abroad, it seems Pakistan has finalized its position.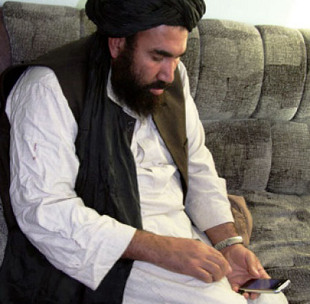 Mullah Baradar
Citing unnamed sources, Pakistan's Jang media group reports that Pakistan has decided "in principle" that Mullah Baradar, as well as the other held Taliban figures will never be handed over and that "this decision is final."
The refusal has been seen as having a very negative impact on US officials' view of Pakistan in the war on terror, and if the final decision proves to be true it will likely do further harm to the CIA's hopes to get Baradar to themselves for interrogation.
Baradar was captured by Pakistani security in a Karachi raid, and has been held by the Inter-Services Intelligence (ISI) agency ever since. He has reportedly provided Pakistan with considerable intelligence, which made by why the nation has also captured a number of lesser Taliban figures in recent weeks.
But Baradar is also considered a moderate by Taliban standards, penning a field guide last year admonishing Taliban fighters to avoid civilian casualties. He is seen as potentially valuable to the Afghan government's hope for rapprochement with the Taliban, but would be next to worthless in this capacity if he disappears into a CIA black hole, which he almost certainly would if turned over to Afghan officials.