One year almost to the day after the Pakistani military declared that they had achieved "victory" in the tiny Bajaur Agency, rallying for a photo-op in a destroyed marketplace in the region, the Pakistani military has decided to declare victory again.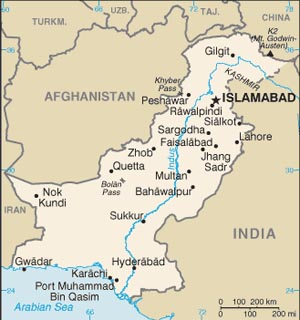 This time, Major General Tariq Khan declared that the military had achieved "final victory" in the agency, and that they would attack the Orakzai Agency next. He conceded that a large portion of the Tehreek-e Taliban Pakistan (TTP), at least 25 percent, were still at large and accused the governor of Afghanistan's Kunar Province of supporting them.
It is unclear what, if anything, precipitated this latest declaration of victory. After last March's declaration, the military remained largely in place, conducting essentially the same combat operations they were doing before the victory. It is unclear if the "final victory," and the subsequent Orakzai invasion, will mean troops will be leaving in any meaningful numbers.
The military has been fighting in Bajaur since early August of 2008, with the offensive displacing a significant portion of the population into refugee camps in nearby Peshawar. Since September of 2008, the Pakistani government has been insisting that Bajaur is "safe" to return to, despite the continued military offensive.