The Lahore High Court today ruled that the Pakistani government cannot hand over detainee Mullah Baradar or any of the "nearly 15" other Taliban detainees to the United States, Afghanistan, or any other nation pending a possible investigation into their legal status.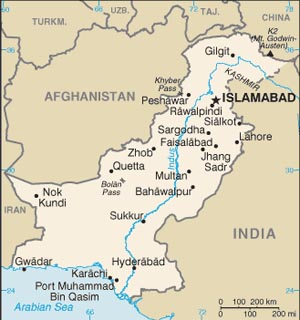 Baradar, an extremely high ranking member of the Taliban, has been held by Pakistan's Inter-Services Intelligence (ISI) agency for interrogation, and is reportedly cooperating with officials there. The Afghan government has sought his extradition, however, and the CIA is reportedly keen to place him in Bagram for interrogation by the US.
Under Pakistani law, Baradar and the other detainees should have been brought before a magisterial court within 24 hours of their arrest to establish the reason for the detention. None of them have been brought before a court at all, however.
The counsel in the court insisted that the identities of the detainees and the cases against them needed to be independently verified, and reportedly claimed that Blackwater had bribed rival militant groups for the information that led to the captures, making the information suspect.