Nearly seven years after the United States invasion on the pretext of weapons of mass destruction (WMD) and nearly two decades after the nation abandoned its nuclear program, the United Nations Security Council is still pressuring Iraq on WMDs.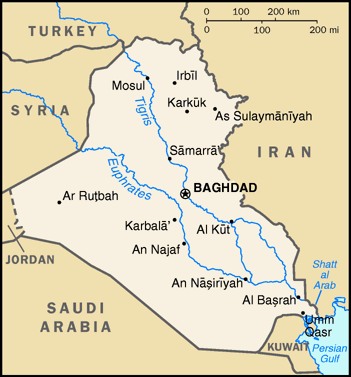 Today, while discussing the possibility of lifting sanctions imposed 20 years ago to punish the nation for invading Kuwait, the UNSC tied the possibility of lifting those sanctions to Iraq signing an Additional Protocol to its nuclear safeguards agreement under the Non-Proliferation Treaty (NPT).
French Ambassador Gerard Araud demanded that Iraq demonstrate that it "is in compliance with treaties against developing biological chemical and nuclear weapons" and said that sanctions would only be lifted when the international community was satisfied that the safeguards in place were sufficient.
Shortly after the 2003 US-led invasion of Iraq, the US and its partners were forced to admit that they found no active nuclear weapons program or any other WMD programs in the nation.
The sanctions prevent Iraq from importing several key agriculture products, including certain pesticides, which the UN considers "dual-use" materials that might have military uses.