The number of suspects in the Dubai assassination of a Hamas commander continues to grow precipitously, as the Dubai police are now seeking at least 26 people who they say were part of the hit team that killed Mahmoud al-Mabhouh.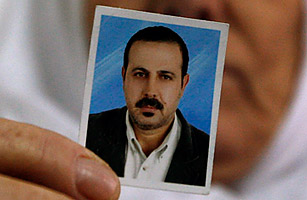 The 15 new suspects added to the number of forged passports used in the hit, adding six more British passports to the list and three more from each Ireland and France. Australia, heretofore unmentioned in the forged passports, also had three.
Which has riled the Australian government, as Prime Minister Kevin Ruud has announced that they have summoned the Israeli Ambassador to explain the incident. Israel has so far denied any role in the killing and refused to assist in the investigation.
But the evidence implicating Israel continues to mount, as at least two more of the fake passports used the names of actual Israeli citizens with dual citizenship. Father of five Philip Carr, who holds passports in Israel, Britain and South Africa, expressed particular shock at learning that one of the apparent assassins had assumed his identity in the killing. At least seven other Israeli citizens besides Carr had their identities stolen.