Though NATO sought to minimize the risk to civilians of the massive invasion of Marjah, advising residents to "stay put," much has been said of the disastrous price paid by those who stayed behind. For those who fled, however, things are little better.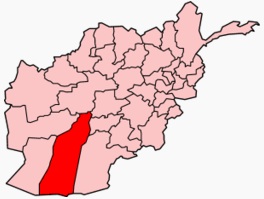 Some 24,000 displaced Marjah residents are surviving in makeshift tents and shelters around Lashkar Gah, relying on very limited aid from the Afghan government. They're surviving, and they're not at risk from US missile attacks, but their problems are only beginning.
With the war dragging on, the refugees wonder what, if anything, they'll have to come home to. With no one tending their crops, their homes, or their livestock, most face financial ruin, but returning is simply too dangerous.
Staying behind was no better an option, of course. Most of the civilians still in Marjah are confined to their homes and running out of food and medicine. Either way, NATO's public relations campaign, the biggest military offensive since the war began, is going to capture the key agricultural region at the cost of ruining its economy for the forseeable future.