At least 13 people were killed and 41 others wounded today when a suicide bomber attacked a military convoy in Pakistan's still-restive Swat Valley. Gunfire was also heard after the blast, though it is unclear if there were multiple attackers.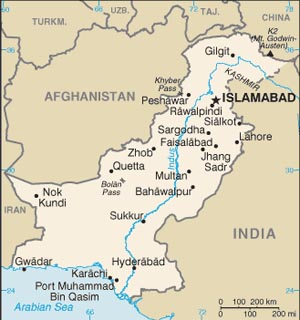 The blast destroyed several vehicles and did serious damage to a number of nearby shops, and left the streets of Mingora, Swat's primary town, virtually deserted.
It is the second major attack in the Swat Valley this month. Earlier, a bomb hit a group of the paramilitary Frontier Corps, flattened an all-girls school and killed three US soldiers who were inexplicably at the site.
Pakistan invaded the valley in early 2009, displacing well over a million civilians into refugee camps around Peshawar. The offensive was aimed at a comparatively small local auxiliery of the Tehreek-e Taliban Pakistan (TTP), said to include no more than a few hundred dedicated members. Damage to the valley will take years to repair, and the TTP leaders largely escaped unharmed, and continues to launch intermittant attacks to this day.