Sources this weekend say that Israeli Prime Minister Benjamin Netanyahu was informed prior to the Dubai assassination by Mossad and gave the operation the "green light" in early January.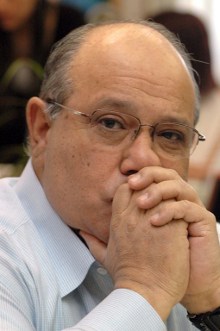 Netanyahu reportedly met with Mossad Chief Meir Dagan and was briefed about the plan to kill Hamas commander Mabhouh during a visit to a Dubai hotel. Reportedly the hit squad had used a hotel in Tel Aviv as a "training ground" to practice infiltration.
Controversy over the killing has grown amid revelations that the hit squad used stolen passport data from Israelis with joint British citizenship as cover. Israel has officially taken a position of "ambiguity" on the killing.
Dubai police have sought the arrest of Dagan for his role in the killing, but have also raised the prospect of seeking an international arrest warrant against Netanyahu for signing off on the assassination.