NATO is going to be losing one of its more significant combat forces in Afghanistan later this year, as Dutch Prime Minister Jan Peter Balkenende conceded that he will have no way of preventing the promised pullout.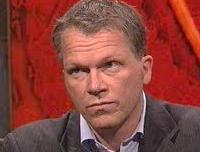 Wouter Bos
The Netherlands has commited 1,940 troops to Afghanistan, centered around the Uruzgan Province. The force is the ninth largest among NATO members and a significant portion of the Royal Netherlands Army, which has only 27,000 full time soldiers.
Prime Minister Balkenende had sought to extend the mission, under pressure from NATO Secretary General Anders Fogh Rasmussen. That effort ended this weekend, however, when a 16 hour marathon parliamentary session ended with Deputy Prime Minister Wouter Bos and the Labor Party withdrawing from the coalition, toppling Balkenende's government and setting the stage for early elections.
The Netherlands had originally pledged a 2008 pullout, but pushed it back to 2010 after repeated NATO requests. This time, however, the government had already made clear that it could not hold off the pullout any longer. The troops will begin leaving in August and there will not be a single Dutch combat soldier left in Afghanistan by year's end.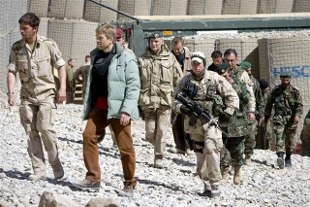 Though the loss of the Dutch forces will itself be difficult to cover as NATO looks to escalate the war across Afghanistan and even looks beyond for more missions, the political ramifications could extend well beyond 1,940 troops.
Though the war was clearly unpopular in the Netherlands, it is no more unpopular than in many other NATO member states. Bos' decision to topple the government by keeping his campaign promise to withdraw troops could lead to voters in other nations expecting their own opposition to be heard and acted upon. Some are already predicting a "chain reaction" from this move, and while that may be premature, it will clearly lead the German voters, the British voters, and elsewhere in the alliance to ask: if the Netherlands can do this, why can't we?