Touted as another major hit in the CIA air war against North Waziristan, Mohammed Haqqani, the younger brother of Haqqani family leader Sirajuddin Haqqani and the youngest son of former Mujahideen leader Jalaluddin Haqqani, was slain in a US drone attack.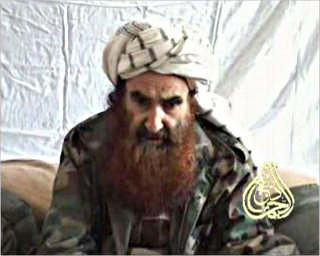 The Tehreek-e Taliban Pakistan (TTP) confirmed Haqqani's death in the strike, but officials say it does not appear that his elder brother was present at the time of the attack.
But apart from Haqqani's high profile name, Pakistani officials say Mohammed played no significant role in any of the Haqqani family's operations. He is one of the few "named" people killed in the CIA drone strikes, with most being unnamed suspects or plain innocent civilians.
Though operationally independent, the Haqqani network has some ties with the Afghan Taliban and officials have also speculated it might have ties to other militant factions. The group is centered around North Waziristan, but has been courted by the Karzai government for years because of their influence in Afghanistan.