Interpol has issued "red wanted notices" against 11 of the alleged assassins in the January Dubai killing of Hamas commander Mahmoud al-Mabhouh. The 11 are identified through photos from a security camera, but so far they have no names, except the aliases used on their stolen passport data.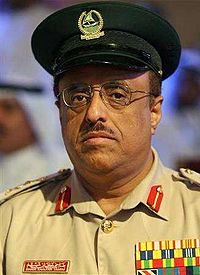 This may just be the tip of the iceberg, however, as Dubai police chief Khaifan has said he will also seek a red arrest notice for Mossad chief Meir Dagan, once it is proven that the Israeli spy agency was behind the killing.
Though this started off as merely speculative, the evidence has mounted, and even in Israel most people seem convinced that Mossad was behind the killing. The level of international tension spawned by the stolen passport data has led to multiple calls for Dagan's resignation, though the Israeli government insists it will never publicly confirm its role in the assassination.
Of the 11 assassins sought, six carried British passports, three Irish, and one each from Germany and France. The British passports used names of people with join British-Israeli citizenship, while the Irish passports reported used made up names.