One top Yemeni official today accused the Houthi rebels of violating a cease-fire agreement, though security officials and rebels both maintain that the cease-fire is holding.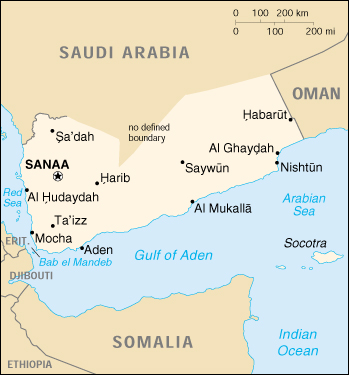 According to Deputy Interior Minister Mohammed al-Qawsi, rebels attacked his convoy in the Saada Province "less than an hour after the cease-fire was announced." Houthi rebels issued a statement insisting they will abide by the cease-fire and said instructions had been sent out to all rebels to stop fighting.
Yemen accepted the cease-fire yesterday, after several failed offers by the Shi'ite rebels. The cease-fire came after Western nations pressed Yemen to settle its differences with the Shi'ite rebels in the north as well as the southern separatists so as to be able to concentrate more fully in its war against al-Qaeda.
Though the Houthis have sought the cease-fire for quite some time, there is considerable resentment in the region over the destruction of Shi'ite mosques by the Sunni militias enlisted by the government for the fight, and past cease-fires have been extremely short-lived. For the time being, however, it seems to be holding.