According to family members of the victims, an overnight NATO raid against an Afghan house killed at least five civilians, three of them women, who were having a party at the time. Both men killed in the raid worked for the local government.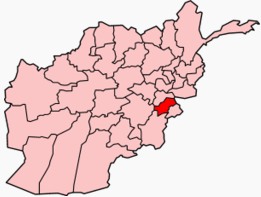 Police said they "still don't know" what happened in the house in Paktia Province, but the Afghan Interior Ministry is investigating what appears to be another incident of US troops killing innocent civilians.
NATO seemed to confirm the raid on the party, but insisted it killed "several insurgents" during a fire-fight at the party and chased civilians out of the compound before making a "gruesome discovery" of the slain women. They also claimed to have detained eight people who were at the party.
The two men reported slain, according to Paktia police, were both government employees. One of them worked for the police and the other for the attorney general. NATO claims it had "confirmed militant activity" at the house before the attack on the party.