Bringing the total number of "confirmed" deaths of Hakimullah Mehsud to seven, Pakistani media reported today that the Tehreek-e Taliban Pakistan (TTP) had confirmed their leader had died in Multan, in Punjab Province.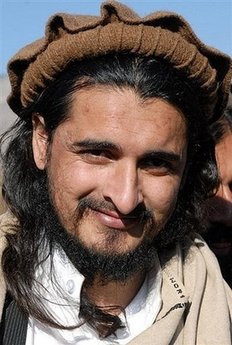 The confirmation was quickly disputed by the TTP, who insisted that it was actually the Turkistan Bhittani, a rival faction, which had spread the false rumors about his death, and that Hakimullah was alive, though lying low for the time being.
Hakimullah was first declared killed in early August, in a fight which left him and fellow TTP leader Wali Rehman killed. Both Rehman and Hakimullah survived, but Hakimullah was reported killed another three times by early October.
Hakimullah was then declared slain in a January 14 US drone strike, though it was later revealed that he had survived. Later in January he was said to have died in Orakzai, though again this appears to have not been the case.
Though Pakistani officials have claimed that Hakimullah's eventual death, if confirmed, would be a "fatal blow" to the organization, it remains unclear if this would be this case. Though he has been the TTP leader long enough to die seven times, it has only been about six months since he took over for Baitullah Mehsud, who was slain in an August drone strike. Baitullah's death was likewise predicted to be the beginning of the end for the TTP, but the group has if anything grown bolder and a bigger threat, orchestrating a massive attack against a CIA base in Afghanistan in December.