After spending nearly a month threatening such an action, officials say that the US Marines' invasion of the Marjah region of Afghanistan's Helmand Province could begin "within days."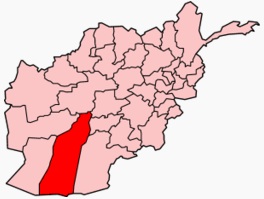 "We are going to go with the Afghan national security forces to clear, hold and build, and deliver alternatives for all the Afghans," insisted NATO spokesman Eric Tremblay. It is expected to be the largest US military operation since President Obama announced his December escalation.
But vague pledges of "alternatives" aside, the invasion's key goal is to prop up Haji Zair, who was appointed as the Marjah governor but hasn't been able to actually travel there, let alone set up residence.
Marjah has been a key hub for the opium industry since America's 2001 invasion, and has never actually been under control of the Karzai government. The attack on the largely Taliban-dominated town comes as the Afghan government is looking for rapprochement with the Taliban.