Spokeswoman Axelle de la Motte St. Pierre of Doctors Without Borders hit out at the Somali Armed Forces today over indiscriminate shelling of residential areas in the capital city of Mogadishu. Troops of both the Somali government and African Union have repeatedly come under criticism for shelling civilian neighborhoods in recent months.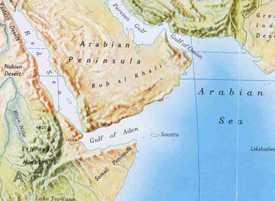 Clashes in Mogadishu and Central Somalia are taking a growing toll on the civilian population of the region. According to the United Nations 258 civilians were killed in clashes in January alone, and another 80,000 people were displaced from their homes.
AU troops have come under increasing scrutiny for shelling civilians, including two major incidents last month. The first involved AU troops shelling a pair of insurgent controlled neighborhoods in response to an attack on the presidential palace. In the second, AU troops shelled a playground, killing seven children playing soccer.
The AU and Somali government have defended the killings, saying they only attack regions known to be under insurgent control. Yet with the Somali government controlling only a few blocks around the presidential palace, that puts nearly the entire nation under control of one insurgent faction or another.