A relatively calm January in Iraq, which saw death tolls drop nearly in half compared to a violent December, gave hope to many that predictions of violence before the March election would continue to rise would not hold true.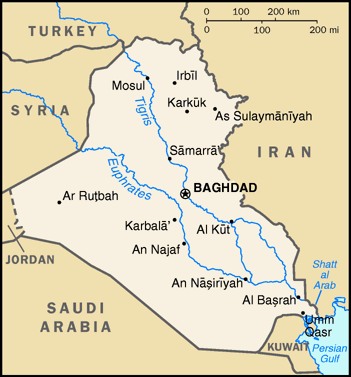 That optimism has given way to a sense of helplessness however, following an inauspicious start to February. In the first three days already nearly 100 Iraqis have been killed, mostly on the back of a pair of massive bombings against Arba'een pilgrims.
The largest attack was Monday against pilgrims traveling from Baghdad to Karbala. Today a pair of attacks hit Karbala itself, targeting more Shi'ite pilgrims. Concerns linger that the Shi'ite-led government remains unable to provide sufficient security for pilgrims, despite committing tens of thousands of troops to the task.
US officials have said that troop levels will remain flat in the nation, at somewhat over 100,000, until 60 days after the March vote. A rising death toll could further complicate the pullout, and add to pressure for the US to keep troops in the nation