In a move that will likely calm the threats of a Sunni boycott of the March election, Iraq's High Electoral Commission (IHEC) announced today that the appeals court has overturned the bans on some 500 candidates.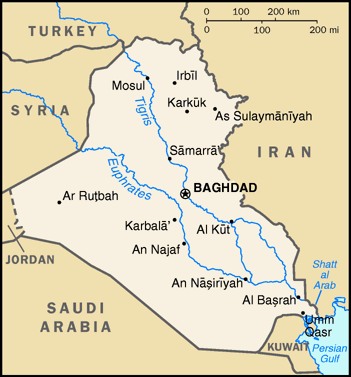 The 500 candidates, whose names were submitted by Ahmed Chalabi's "Justice and Accountability Committee," (JAC) ostensibly had ties to the former Ba'athist government. IHEC accepted the list in its entirety and initially ruled none of the candidates were allowed to run for office.
The entirety of the list was never made public, but it included high profile Sunni opposition MP Saleh al-Mutlaq and several other members of the secular bloc led by Mutlaq and former Prime Minister Ayad Allawi. The bloc is seem as a key rival to Chalabi, and the mass banning of its members was seem as politically motivated.
Key Chalabi ally Ali al-Allami, the official spokesman for the JAC, said there was nothing they could do but accept the decision. IHEC says that the appeals court will re-examine the evidence behind the bans (if any) after the election.
Though the announcement might harm the Chalabi bloc's chances in March, it will also take a lot of pressure off the government to show that the election is credible. The Obama Administration had pressured the government to make a move like todays, as it tries to salvage an election that has already been fraught with delays and debate.